About us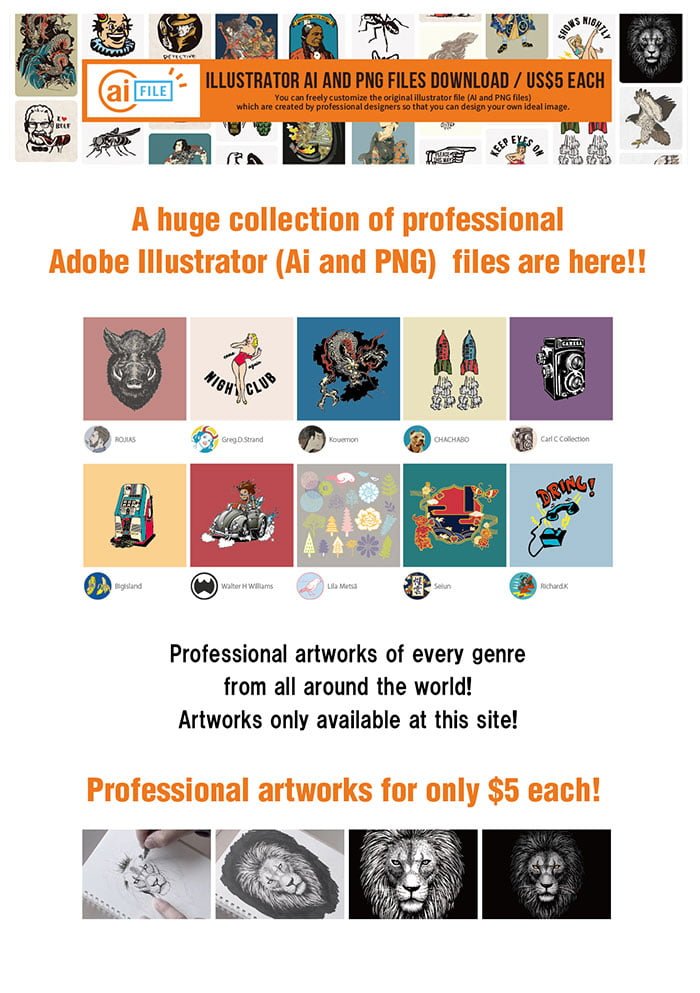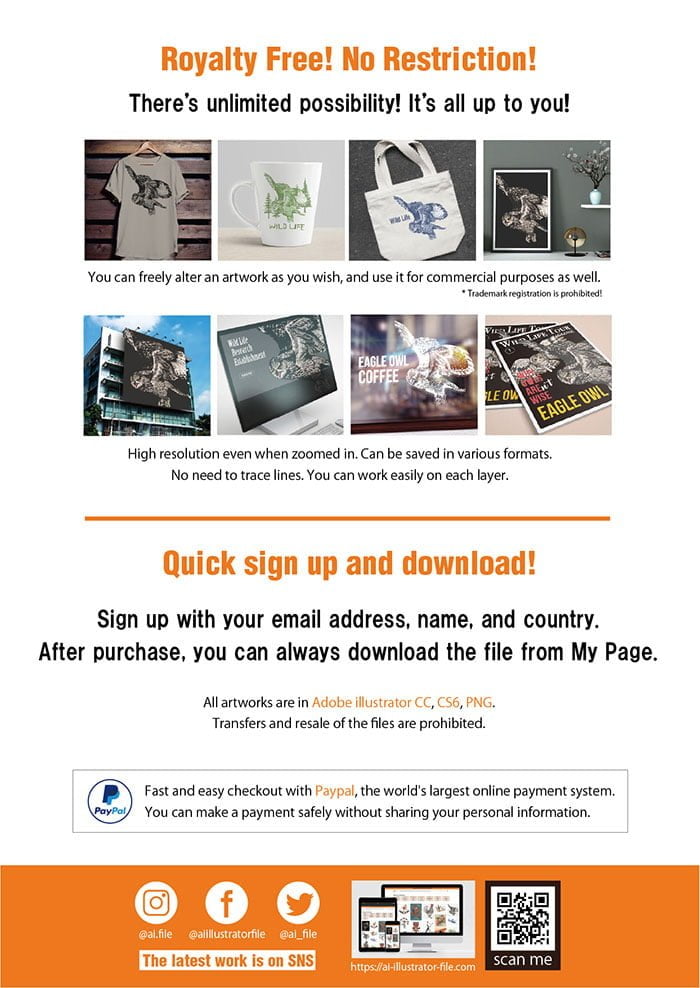 How to use
The set of Ai and PNG file per illustration on this website are all only USD$5.00.
Sample file download : for illustrator CC / for illustrator CS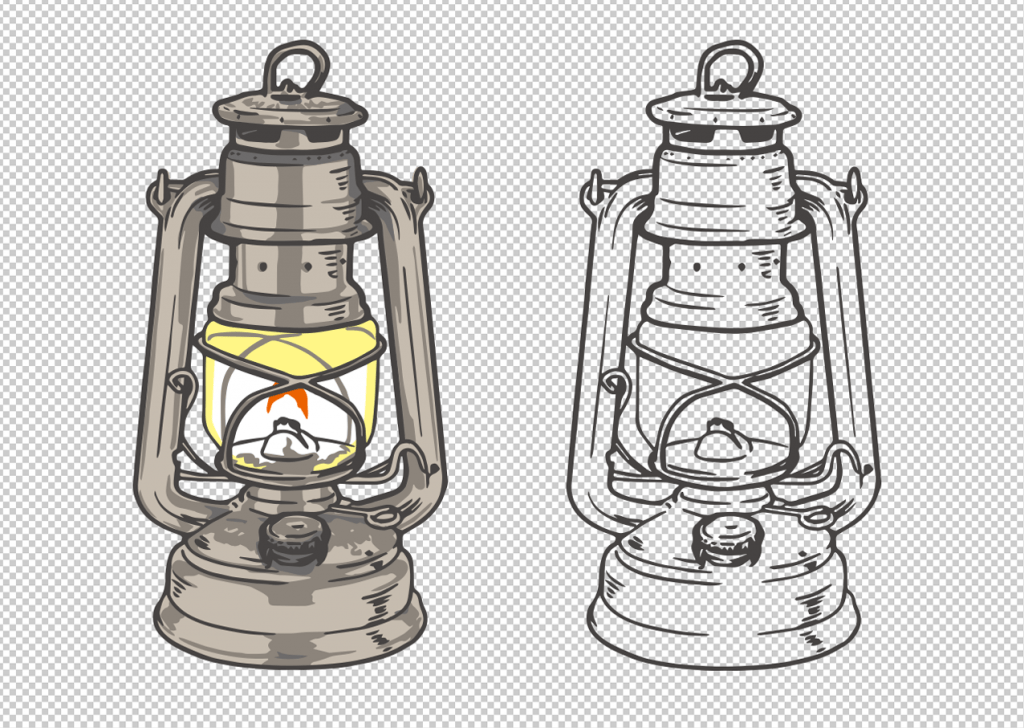 How to Download
After purchase, you can download in both illustrator and PNG format.
After logging in, you can re-download the items purchased on download page up to 2 times.
Downloading takes time depending on your network environment because illustrator data is Large file size.